The 2016-17 Season at Venom Elite ended with our Athlete Year End Awards Banquet. At banquet, our athletes are honored for their hard work and committment throughout the season. Some athletes, were given the top honor of representing their team for the season, by being named the top athlete of their team. The following athletes were appointed Cheerleader of the Year, Da
ncer of the Year, and Athlete of
the Year for the 2016-17 Season. Congratulations on such a huge accomplishment. We are proud to have these athletes representing the Venom Elite program! Check out the athlete bios and photos below!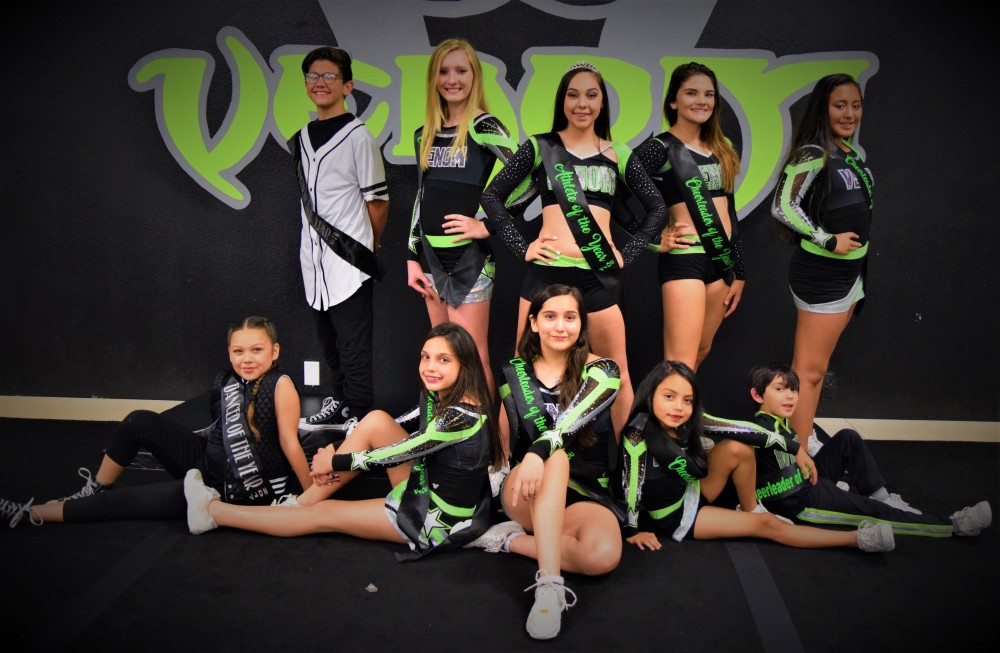 Cheerleaders of the Year

Dancers of the Year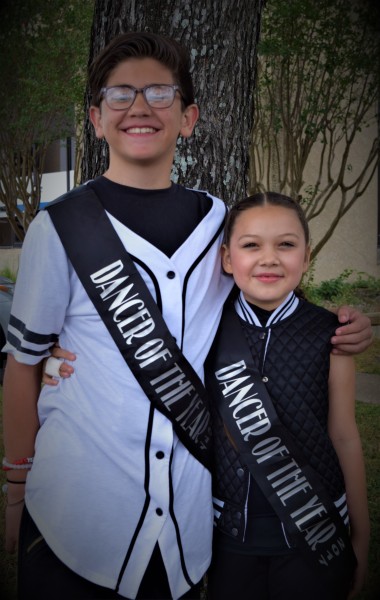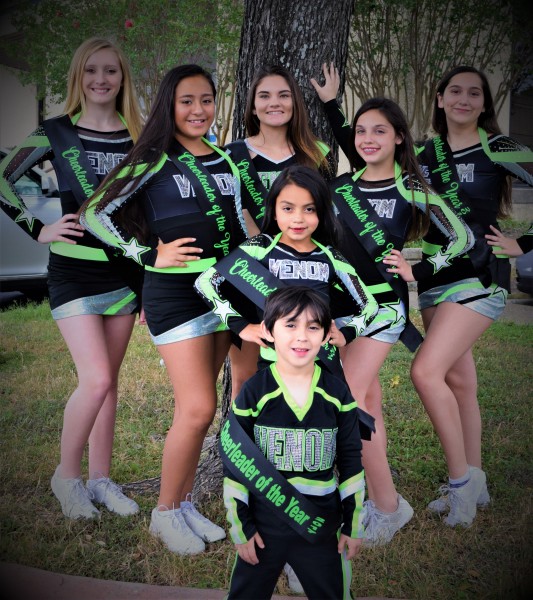 Athlete of the Year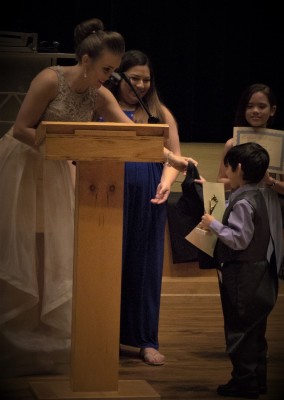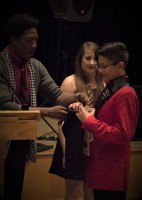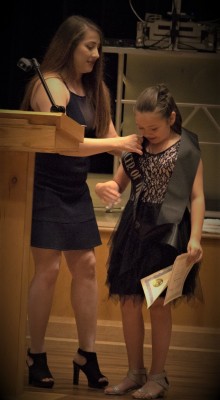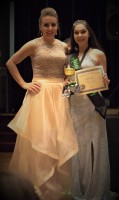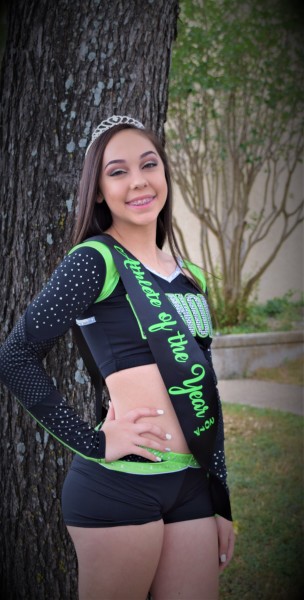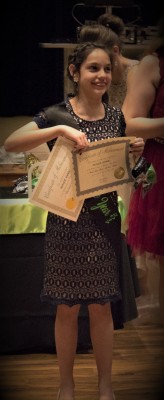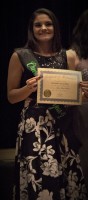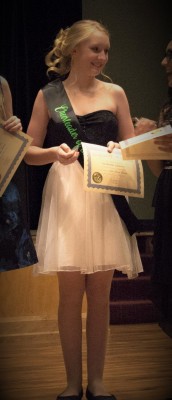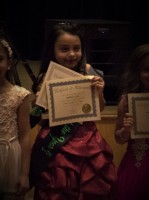 MADELINE RESENDEZ

Dancer of the Year

Poison Hip Hop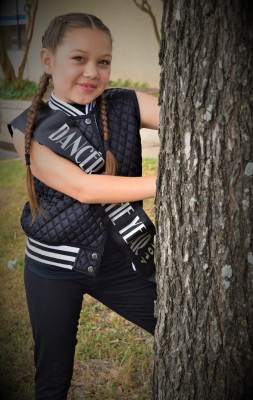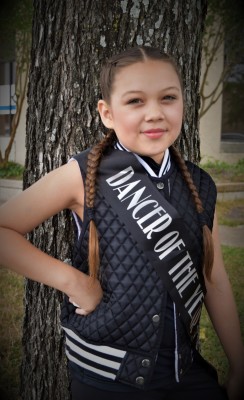 ​Hi my name is Madeline Resendez, everyone calls me Maddie. I started cheering at Venom when I was 5 and started hip hop when I was 7. I love and do both. I was so happy and honored to be named dancer of the year because I love to dance and perform. When I'm not at Venom practicing new dance moves, tumbling, or cheer I'm at home practicing. I also love working on my math skills. I love math and am looking forward to the end of the year Math Rocks party at my school that only a few kids get invited to. I love to play volleyball, swim, and ride my bike. Venom has the best coaches and have made me the athlete that I am today. Go Venom!!!

TEGAN ARANGUA

Dancer of the Year

Vype Hype Hip Hop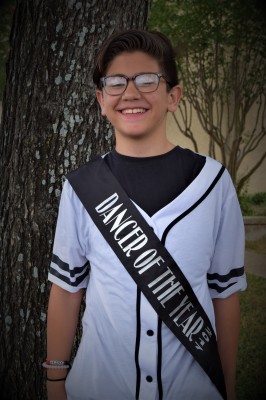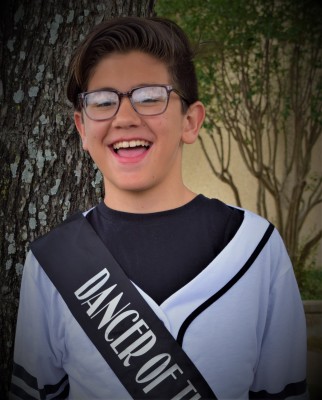 ​Tegan Arangua was a member of TCD since age 6. Tegan lives for dance. Winning Dancer of the Year meant so much to him, he was both humbled and thrilled. A performer at heart, he has been involved with with Woodlawn Academy of Performing Art's for 3 years, adding acting and singing to his repetiore. Performing in several productions, one being the lead in Aladdin, as Aladdin. He has done 3 music videos,1 dance video, a Michael Jackson tribute and Ever After fashion show with Upscale Talent & Productions.   As a Fifth grader at Northern Hills Elementary he maintains the AB Honor Roll.  As for hobbies, Tegan loves to read, tackling Harry​ Potter books right now. Photography is also one of his interests and has a good eye for  composition and creativity. He says "everything looks different through the lens," Talent and creativity will help him reach his stars...  along with his loving and supportive grandmother Jenny  aka Reina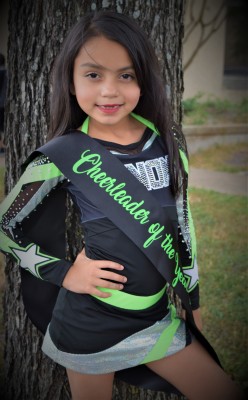 ISABELLA LUNA

Cheerleader of the Year

Victory- Tiny Level 1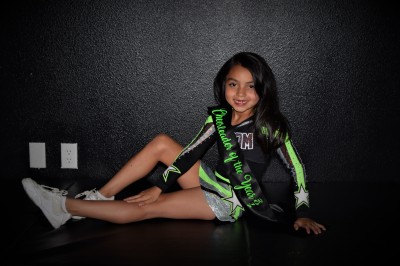 ​Isabella "Bella" has really enjoyed her first year with Venom Elite for cheer season 16/17! Besides cheer and tumbling, her other passion and love is dancing! Bella enjoys swimming, traveling, blogging and spending time with her family. Some of her accomplishments with school have been receiving honor roll and also perfect attendance. Bella is also an active Girl's Scout Troop member and enjoys doing things with her Troop to help the community! She enjoys running and has participated in a few fun 5k runs already. Isabella looks forward to another cheer season with Venom Elite and being part of her cheer family!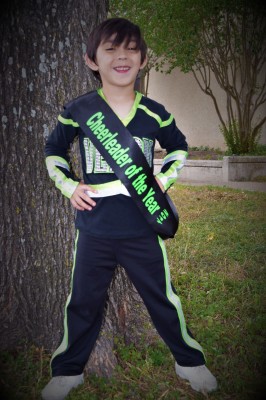 LUKE REYNA

Cheerleader of the Year

Vendetta- Mini Level 1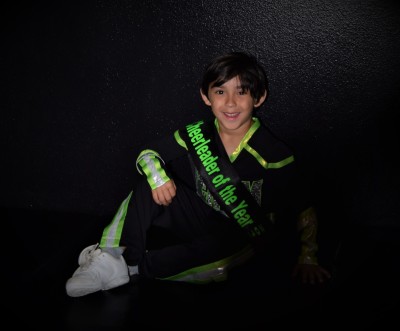 ​When Luke was 3 years old he had surgery to remove a cyst that was causing him a lot of pain. After 2 weeks in the hospital, he got out just 2 days before Halloween and insisted on going trick or treating. We knew then he was tough and determined. Luke absolutely loves his Venom family. He loves his team mates, his coaches, tumbling and being an All Star Cheerleader. Outside of cheer, Luke loves school, making friends and playing. He loves his family and especially playing golf with dad. Luke is fearless and very proud to be a Venom cheerleader.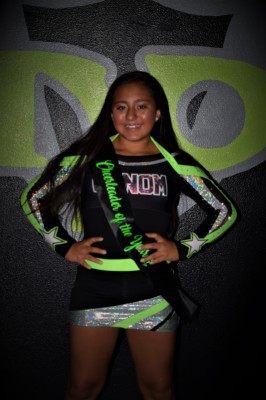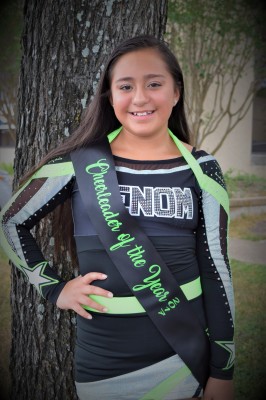 ERICA OLIVAREZ

Cheerleader of the Year

Vengeance- Youth Level 1

​Erica's interests revolve around cheer and working out on her trampoline. She likes school and is determined in school as she is in cheer and maintains an A/B average.  Erica also enjoys time with her family and friends in outdoor activities such as swimming, camping, and hiking.  Erica loves animals. She has evolved into a confident and determined young lady.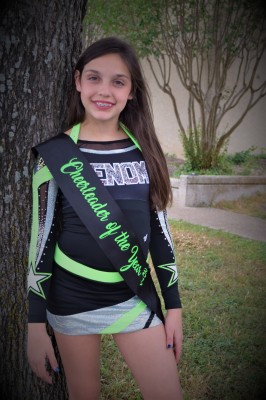 NATALIE RANGEL

Cheerleader of the Year

Vortex- Junior Level 1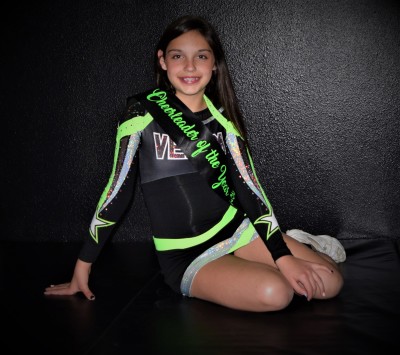 ​Natalie was in 6th grade this year, and returned to Venom after taking a year off.  Although she was nervous about starting middle school, she has had a good school year.  She is one of only two 6th graders who were selected for the Intermediate Choir, and she had two occasions to perform as a soloist this year!  She has also been recognized at school for her athletic ability, recently competing as one of the fastest 6th grade runners.  She is currently getting ready for tryouts and is excited about the upcoming cheer season!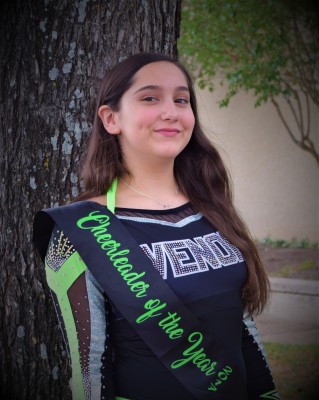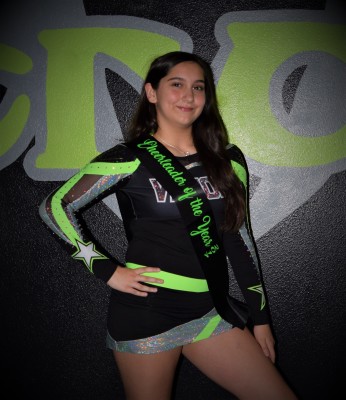 GIA CUELLAR

Cheerleader of the Year

Velocity- Junior Level 2

​Gia is a passionate athlete and singer.  When she's not practicing her stunts and tumbling she's busy writing/singing songs and performing at different venues around San Antonio. Gia is the president of the 8th grade choir and is looking forward to joining the Reagan choir next year. Gia joined Venom this season as a beginner and has quickly become a very dedicated All Star athlete.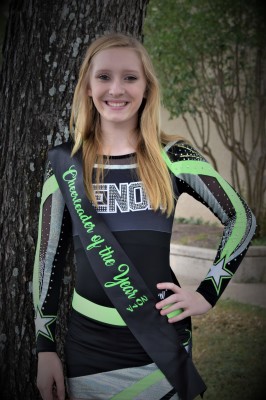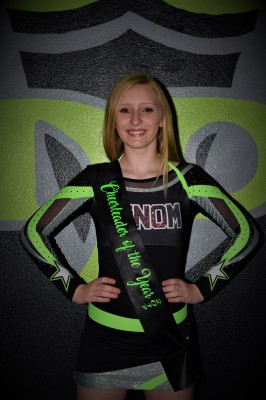 KATHERINE LOCKMAN

Cheerleader of the Year

Voltage- Junior Level 3

​Outside of Venom, much of Katherine's time is spent volunteering. She has earned the President's Volunteer Service Award four times by serving more than 300 service hours. Katherine is the Student Council President at Bradley Middle School. As a straight-A student and school leader, Katherine was recently inducted into the National Junior Honor Society. During her free time, Katherine likes to spend time with her cheer sisters at Altitude, Urban Air, Spring Loaded and Six Flags.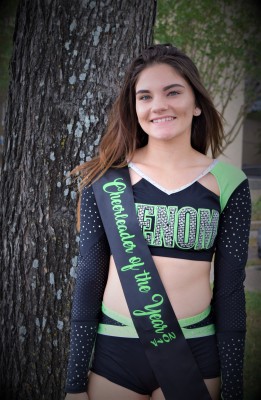 ROXANNE VILLALOBOZ

Cheerleader of the Year

Vapor- Senior Level 3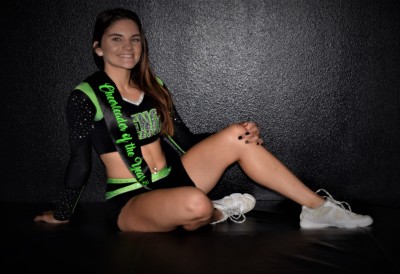 ​​Roxanne Villaloboz is a junior coach for Venom and has been under owner coach Kari since back in the days of Brauchle Cheer at TCD around 10 years old. She has coached for TCD the last couple of years as well. Roxy is know for her high kicks, and has strived to be a role model for others. She is in the honor society and attends Marshall. Going into her senior year, made the varsity cheer team. Her journey has just started.   Venom is the family she's blessed to be in . More than anything, she enjoys sharing her talent with other amazing athletes. Forever Venom [🐍] keep kicking the beautiful sky, Roxy, and all your dreams will come true.

SOPHIA RANGEL

Athlete of the Year

Voltage- Junior Level 3

Vapor- Senior Level 3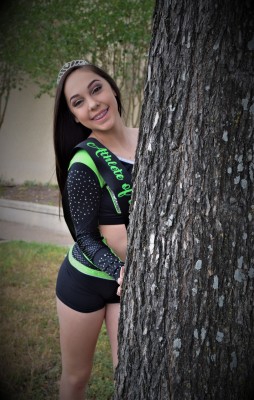 ​Sophia is getting ready for her Freshman year in high school, and has been cheering since kindergarten.  Always involved in extracurricular activities, Sophia's last year in middle school was a busy one as she was a member of her school's Advanced Orchestra and the National Junior Honor Society, earning a Bronze Award for her service hours.  She was also honored with the President's Excellence Award for maintaining at least a 90% GPA throughout middle school.  For the past two years, she has also coached a Tiny Cheer and Tiny Hip Hop team with Texas Cheer and Dance.  She will be a member of the Brandeis High School Pep Squad this next year, and hopes to continue cheering for years to come!